We are professional gardeners working in downtown Toronto – south of Lawrence, east of Jane, west of Pape. We do travel farther for exceptional gardens but costs for travel can be significant.  
We are an intentionally small but long-established incorporated business providing weekly maintenance to perennial gardens. We also provide garden rehabilitation, design, installation, coaching, companion gardening, and container/balcony gardening services,
We offer a very personalized service and unfortunately as of July 2021 we are at capacity and not accepting new maintenance clients. If you may be interested in having design and installation work done in September please contact us now. We do not currently offer services to condo boards or commercial clients. 
We have implemented working procedures to keep our crew and clients safe while actively managing the challenges of COVID-19. All of our crew have had at least one COVID vaccination.
We pride ourselves on being "the gardener's gardener"™. Our staff are personable, experienced, and committed to your satisfaction. We have provided highly personalized services to discriminating clients in Toronto since 2005. Our paramount focus is on providing our clients with an enjoyable experience, not just of their gardens but also of working with us.  See what clients have to say about us here. You can also see more images related to our work here.
You can see a ninety-second video (with sound) of a garden we designed and installed here:
We cannot break ground on any new installations before September 2021, however if you think you would like to plant then, please contact us now. 


There is no charge for initial consultations but we are booked through August of 2021 and are not accepting new maintenance clients until further notice.
Blooming City is a member of Landscape Ontario and we are WSIB registered.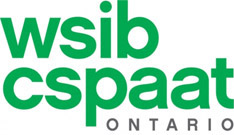 (last updated July 16, 2021)